STYLPRO Glow & Go Mirror
Regular price
Sale price
£34.99 GBP
Unit price
per
Sale
Sold out
Always have the perfect set-up with the STYLPRO Glow & Go LED Travel Mirror.
Whether you are on the glow or at home, the STYLPRO Glow & Go Mirror is the perfect solution for all makeup scenarios. With dimmable LED light panels adjustable at the touch of a button, you will always have the right lighting for immaculate application. Focus on the details with our 10x magnifying magnetic mirror attachment, enhancing certain areas without leaving a trace on the mirror surface.
 EAN:5060288331680
Your new favourite accessory

The Glow & Go Mirror comes with a micro-USB charging port, protective sleeve, and fold-flat stand, making it a portable vanity that can accompany you anywhere. You can easily fold the mirror into a compact size, making it perfect for travel or on-the-go touch-ups. So, go on then, off you glow with this innovative folding mirror with a sleek stand and LED lights!

So, go on then, off you glow!
Benefits and features

⭐Dimmable Lighting Settings
⭐Pop-out Brace for Horizontal & Vertical Use
⭐USB Charging Port & Cable
⭐Battery lasts 2 Hours on Brightest Setting
⭐Slim & Lightweight
⭐Travel-Friendly
⭐Magnetic 10x Magnifying Mirror Attachment
Includes

✅1x STYLPRO GLOW & GO LED TRAVEL MIRROR
✅1x 10x Magnifying Magnetic Mirror Attachment
✅1x Protective Sleeve
✅1x USB Charging Cable
How to use

🖤Switch on your mirror & charge the battery using the USB cable provided.
🖤Charge until the red charging light turns off.
🖤Use the touchscreen button on mirror face to choose your preferred lighting, keep finger over button to dim lights.
🖤Pop out brace for a free-standing mirror.
Additional Information

The STYLPRO Glow & Go is perfect for travel!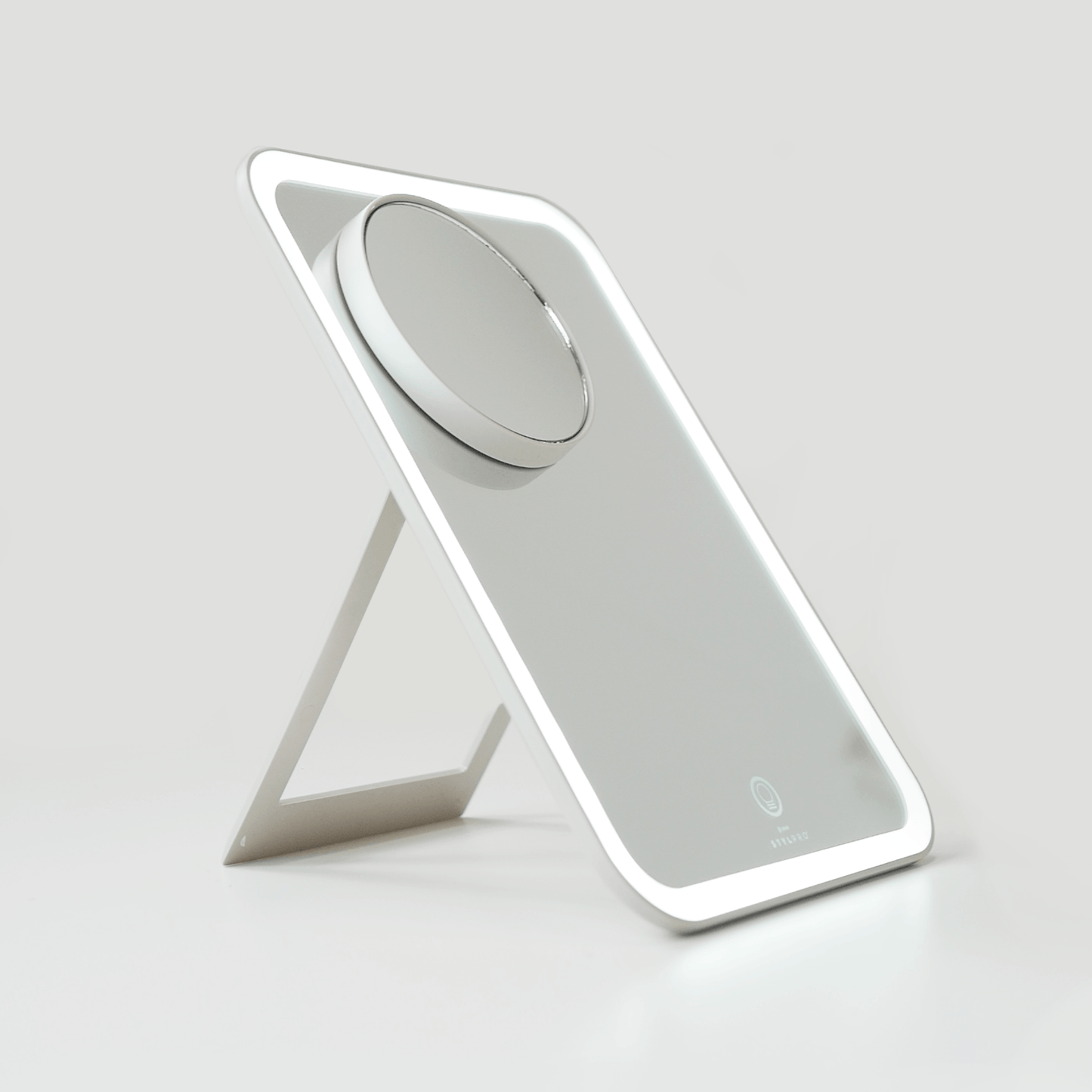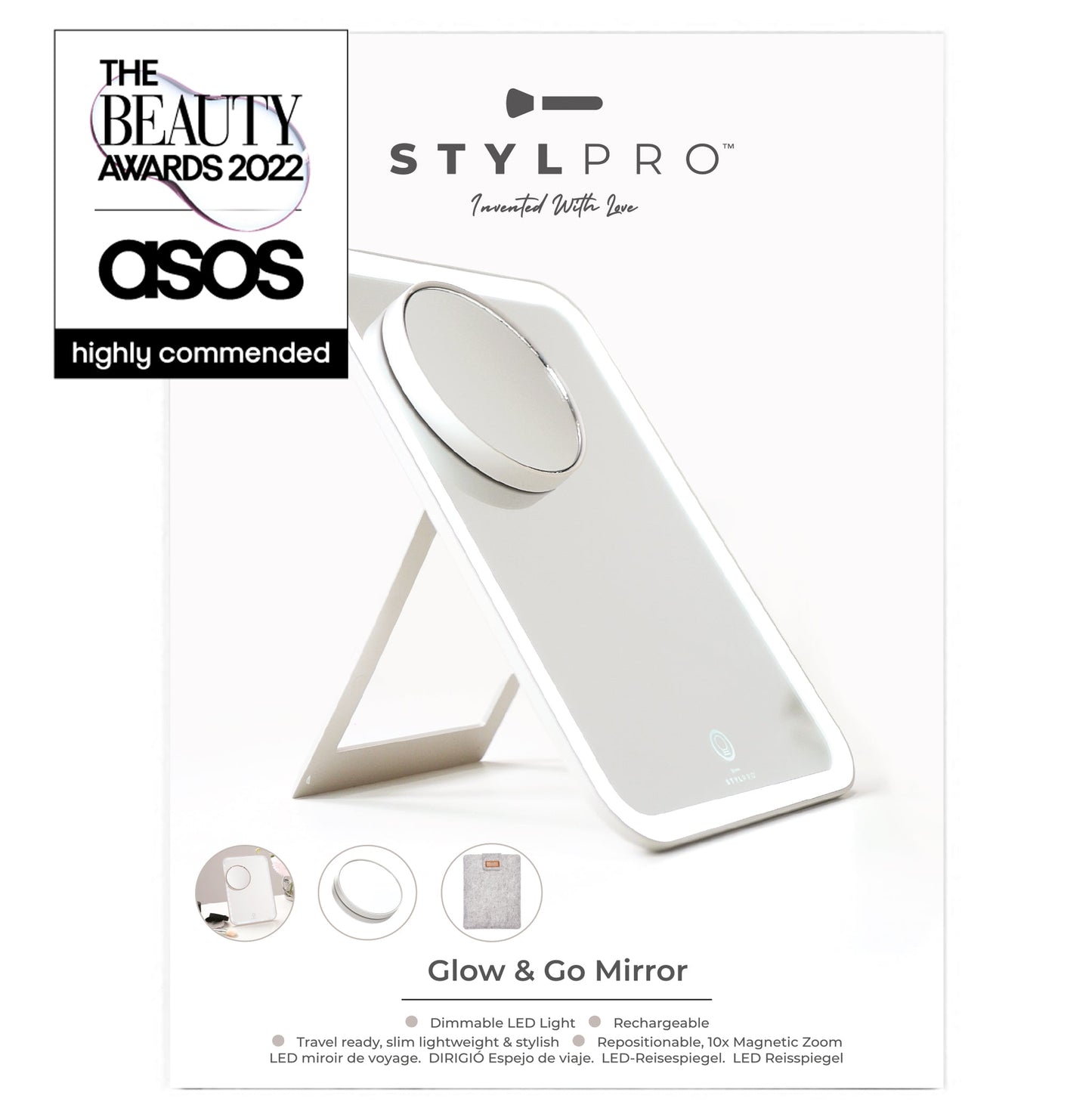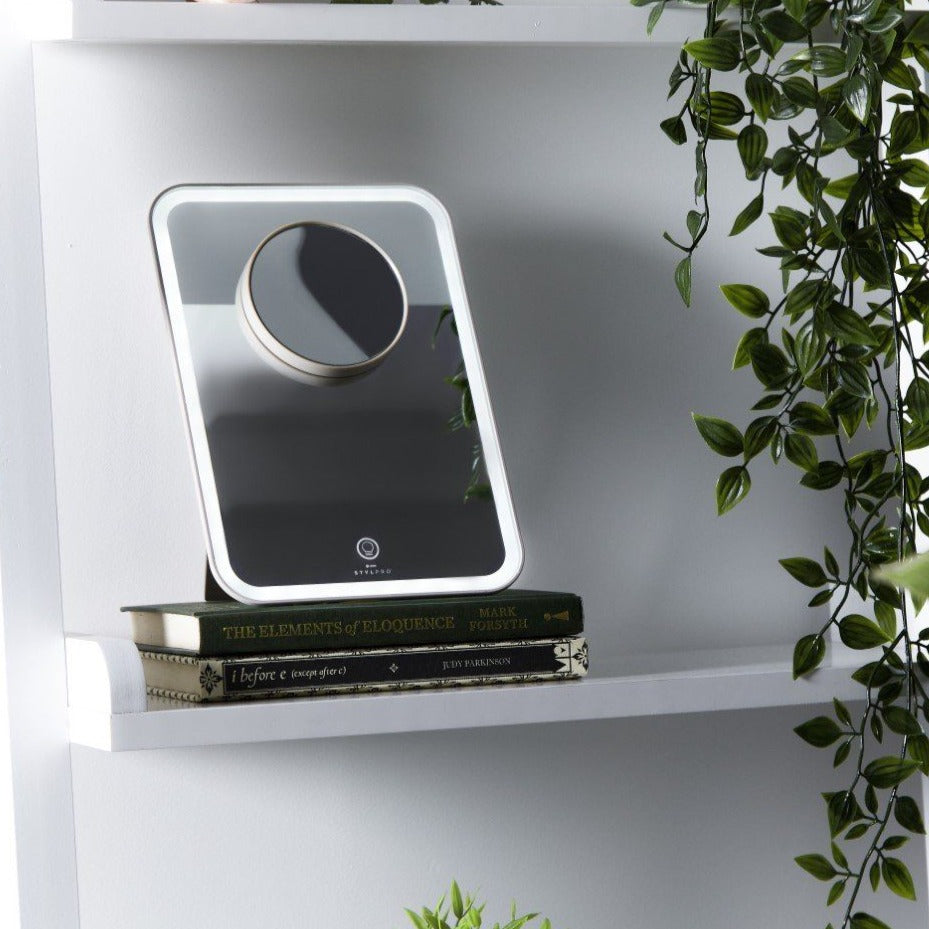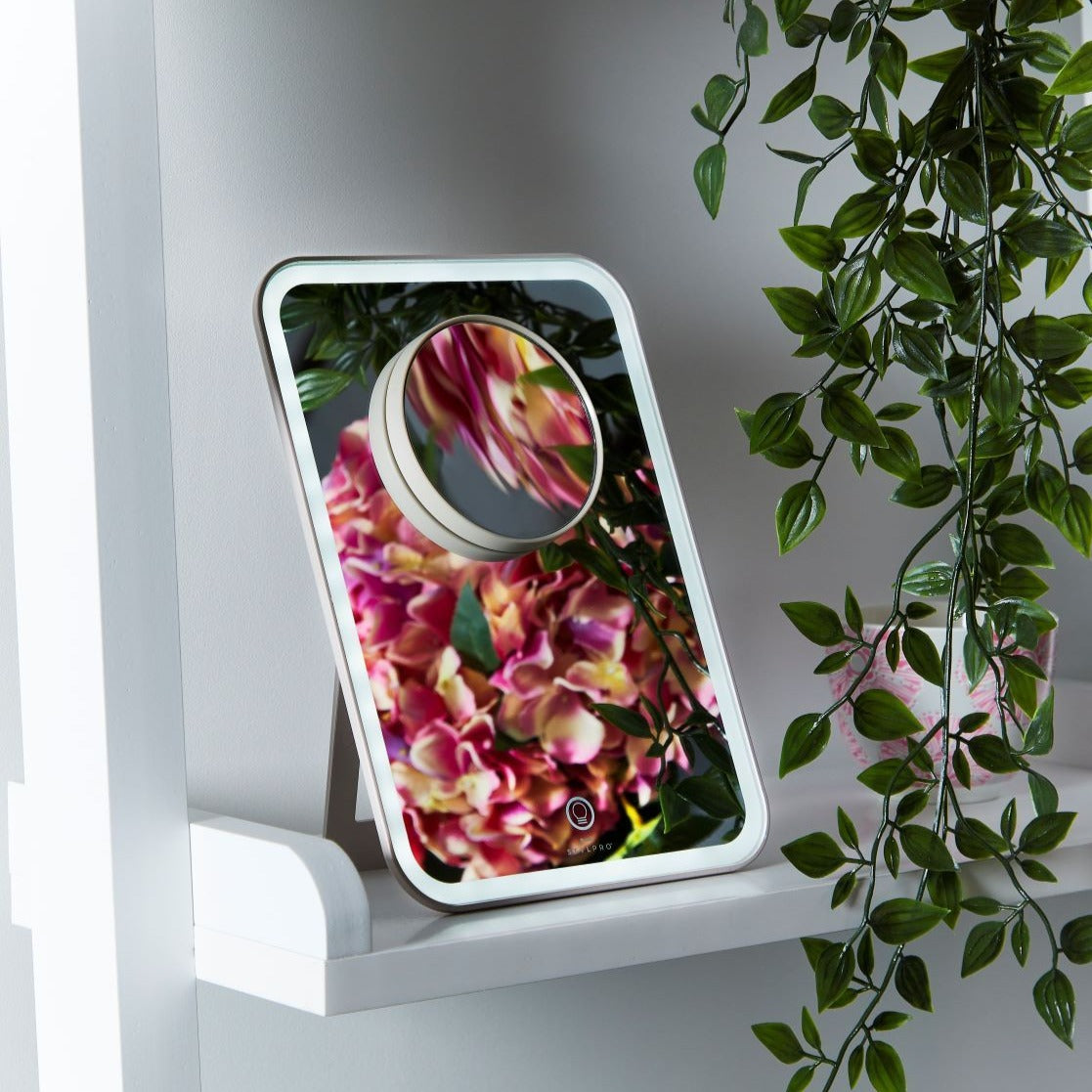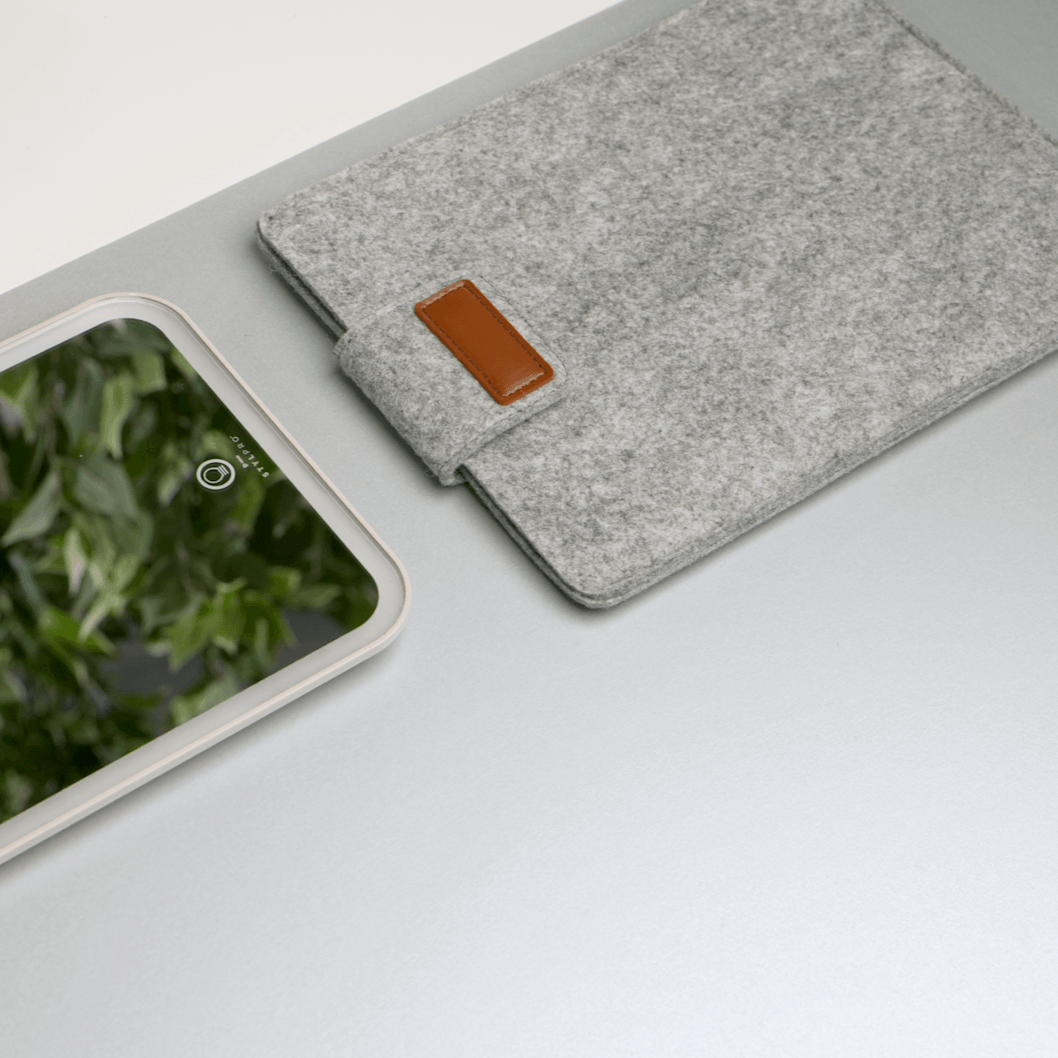 Beauty accessories invented with love
FAQs: STYLPRO Glow & Go Travel Mirror
The STYLPRO Glow & Go Mirror is 170 x 13 x 240mm.
The STYLPRO Glow & Go LED Mirror has a dimmable light setting.
You can dim the LED lights on the face of the mirror by pressing and holding down the button on the front repeatedly, until you find the setting that suits you best.
Absolutely. The STYLPRO Glow & Go LED Mirror comes with a safety sleeve, which keeps the mirror protected in your luggage. Our USB charging port also means you can charge it on the go.
Ensure the Power button is in the ON position. Plug in the USB cable and the little light should appear RED. Once fully charged the light will go out. (after about 4 hours)
Our brilliant magnification mirror is magnetic, meaning you can attach it to any area of the mirror face without leave a trace, unlike sucker-based mirror attachments.
Of course! On the back of the STYLPRO Glow & Go LED Mirror is a pop-out stand, which you can use vertically or horizontally for a free-standing mirror.
Please find a downloadable version of our instructions here.