STYLPRO Radiant Eyes Red Led Goggles
Say goodbye to crow's feet, wrinkles and frown lines with the STYLPRO Radiant Eyes Red Light Therapy Goggles. This hands-free solution helps to reduce the appearance of fine lines, wrinkles and dark circles around the eyes. It is designed to aid smoother, firmer, and tighter skin using regenerative red LED light therapy, a technology proven to encourage collagen production from the body's own fibroblasts deep under the skin for a fresher, plumper-looking eye area.
Bright eyes are in your future!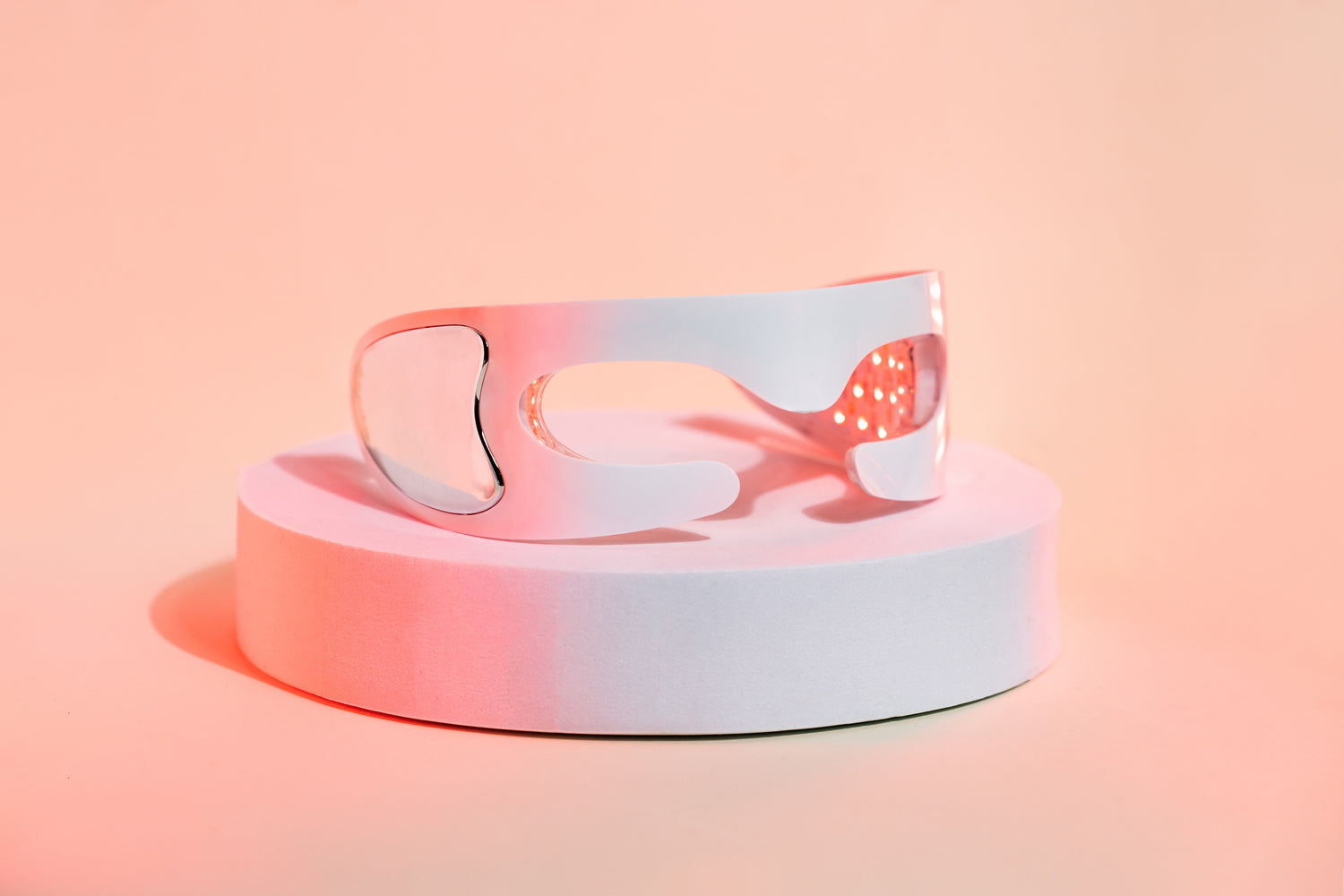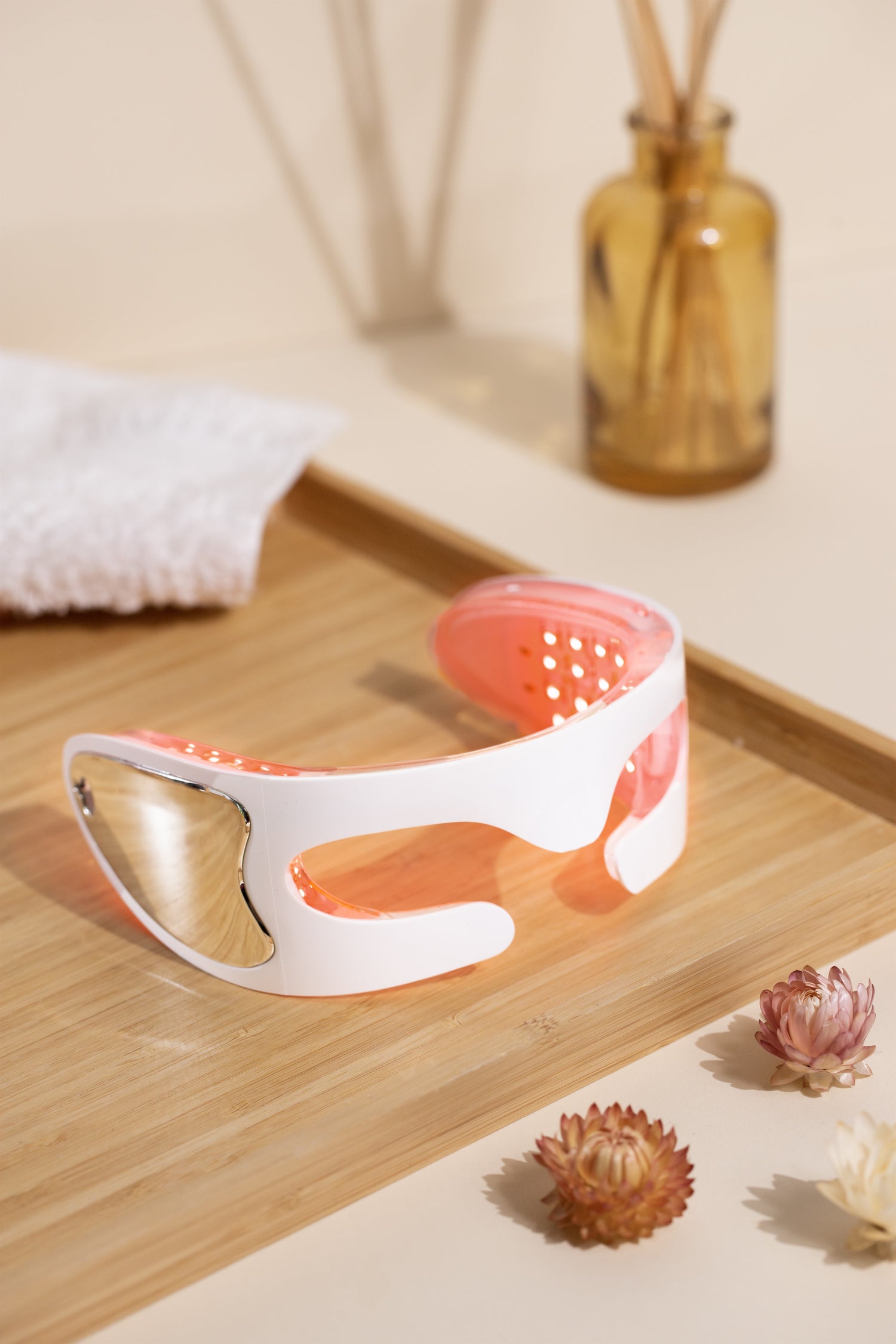 Want to know more?
How it works

STYLPRO Radiant Eyes Red LED Light Goggles is a LED light therapy hands free device that helps to reduce fine lines and wrinkles.
Benefits

⭐Red LED light therapy technology
⭐Visibly reduces fine lines, wrinkles, dark circles and puffiness around the eyes
⭐Helps promote collagen production
⭐Pain-free, non-invasive, no downtime
Features

⭐Flexible, hands-free design
⭐Soft, adjustable silicone strap
⭐LED wavelength: 650nm
⭐USB rechargeable
⭐Automatic 10-minute shut-off
How do you use it?

Charging
🖤Insert the USB cable (provided) into the port at the bottom of the device. Attach to a USB friendly power source. The On/Off button will change from red to green when fully charged.

How to use
🖤Attach strap to device by placing snap insert in to side 'cavity' and slide horizontally until it clicks in to place. Device may be worn with or without strap.
🖤Place device onto face over eyes and adjust strap to fit around your head. If using without strap, place device comfortably over eyes on to face.
🖤Press the On/Off button once to turn the device on to the red LED light setting.
🖤Press the On/Off button twice to turn the device on the vibration setting.
🖤For the red LED light and vibration setting, press the On/Off button 3 times.
🖤Once you have chosen your setting, enjoy a 10 minute treatment. The device will automatically turn off after a 10 minute period.
🖤To turn off the device, press the On/Off button. You must go through the cycle of the 3 settings to turn off the device.
🖤Remove the device from your face and wipe clean with a slightly damp cloth.
What do you get in the box?

✅1 x STYLPRO Radiant Eyes Red LED Goggles
✅1 x USB Charging Cable
✅1 x Instructions
Choosing a selection results in a full page refresh.